Published May 16, 2017 by Dani Schecter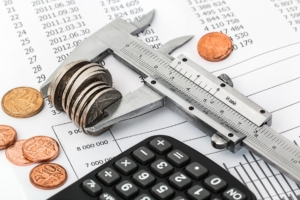 This is one of those stories that seems to repeat itself time and time again…
Mr. Cohen, a former colleague of mine at First Meridian Mortgage in New York, had waited a long time to be able to purchase a property in Israel. He and his family have been coming to Israel a few times a year on vacation for a number of years and it was "time to buy".
He was ecstatic to wake up in the morning and find the bank approval for his loan in his mailbox. His completion date was 45 days away and he wanted to make sure everything was lined up and ready to go.
"Thanks for the awesome approval!  How long are these rates locked in for?"
It's a question I get often, especially from clients in the US where 60 day rate locks are the norm.
Unfortunately, not many borrowers like the answer … " 12 Days".
12 CALENDAR DAYS?
The Israeli banks are not required to honor their rate quote for more than 12 days after it's initially issued – after which the rate is once again "floating".
In an environment of rising interest rates, as we have been experiencing for the past 2 years, it's no wonder many borrowers will break out in a cold sweat fearing how high the rate can still go.
It's a flawed system which heavily favors the lenders. Being that the few banks in Israel are the only ones who will fund a mortgage in the state of Israel – what can a borrower do to protect himself?
Minimize your risk of a rate increase by the bank before loan funding
The answer, as you might imagine, is complicated – but there are some steps that can be taken to minimize your risk of a rate increase by the bank before loan funding.
The first and best option is to make sure the loan is ready for funding within this 12-day period, which, generally speaking, isn't possible.
Another way to protect vs. a rate increase is to monitor the market, and gauge the rates offered but the bank relative to the rates in the rest of the marketplace. The Bank of Israel publishes "average" rates for each loan product offered on a monthly basis, which can serve as a benchmark for any rate negotiation a borrower engages in vs. a lender.
In the event that the lender is unwilling to negotiate, obtaining additional approvals from other lenders will provide leverage when negotiating. Of course, this requires additional time and effort as each bank has its own nuances and requests in terms of paperwork.
That being said, doing so can pay dividends when a given bank tries to increase the rate that they initially offered. Playing two banks (or more) off each other allows for a stronger bargaining position when it comes to a rate offer.
However the option which has proven to yield the best results is to engage a professional mortgage broker to represent you vs. the banks. In Israel, there is no set "rate sheet" or bank advertised "available rates".
Worth its weight in gold
Each loan, each client, gets their own offer from the bank, often affected by the loan parameters as well as "how much can the bank get away with without losing the deal".
Having an honest and professional broker, who has an established relationship with the different banks, can be worth its weight in gold. Banks are less willing to arbitrarily increase interest rates on brokers who consistently bring them business.
Providing preferred rates and terms is the only way banks are able to incentivize brokers to bring them business as they are not legally allowed to pay the brokers. This results in the borrowers getting below average interest rates when compared to the rates published by Bank of Israel as mentioned above.
While the job of the mortgage broker is certainty not limited to getting the best interest rates – there is also the tricky issue of ensuring that the loan is structured correctly given the 50+ mortgage products available – it is certainly a relief for a borrower to know that they are getting the lowest possible interest rates for their particular scenario.
For a complimentary mortgage consultation please be in touch with me at: dschecter@firstisrael.com or call 054-332-5370