Looking to buy a home?
Find out your options with First Israel today.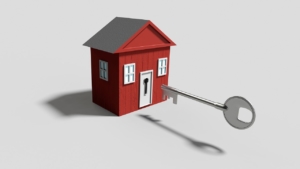 Whether you are making aliyah, looking for an investment, or buying a second home in Israel, First Israel's mortgage consultants help you understand your options and work with you to construct financing that takes all variables into account.
When purchasing an existing property or constructing a new one, First Israel provides mortgage financing up to 75% of the value of the home.
Financing of up to 100% may be obtained for borrowers with equity in additional properties.
Two main hurdles
There are two main hurdles that you need to overcome in order to qualify for a mortgage:
Enough cash to cover the required down payment. And…
Enough income to cover the expected mortgage payments.
Both of these requirements are governed by Bank of Israel regulations and will be the same at all regulated banks.
Three categories
Regarding the down payment, a buyer will fall into one of three categories:
1) Israeli residents purchasing their only property.
2) Israeli residents who already own property (with no intention of selling the property in the near future).
3) Non-Israeli residents buying any property.
The core service of First Israel Mortgages
Obtaining financing for the purchase of a home in some areas of Israel can be difficult. First Israel is proud to be able to provide financing throughout Israel.
Helping our customers get the best possible rates for their mortgage to purchase a home in Israel is very much our core service.
First Israel's team has the industry knowledge and experience to advise you throughout the mortgage process and help you secure the best rates and terms on the market.
Get preferred rates and terms with First Israel!
Contact us on the form below for an initial consultation, or any questions you may have regarding a mortgage to purchase a home in Israel.
Contact Us