Published March 20, 2018 by Moises Zack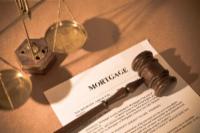 Getting turned down by multiple banks when seeking a mortgage in Israel can be an incredibly frustrating experience.
We recently had a well-qualified client approach us seeking a mortgage in order to purchase a property here in Israel for 2 million US dollars.
According to Bank of Israel's regulations, the maximum amount a bank can fund through a mortgage for Israeli residents is 75%.
My client's intention was to get another 20% towards the purchase from his in-law's property. He has already gone to multiple banks on his own with no success.
"How do I know that you're going to get it done?"
He contacted us and explained that the reason the banks would not approve his request was because his father-in-law was 70 years old.
A borrower's age can cause a few issues:
1) The banks generally want a loan to fully amortize by 75-80 years of age and a shorter mortgage term makes for higher monthly mortgage payments and
2) Israeli banks generally require borrowers to take out life insurance covering the amount of the mortgage and naming the bank as the beneficiary.
As there are no insurance companies in Israel which provide life insurance coverage to a 70 year old, and even if they did – it would cost a fortune, this was not an option.
The client was skeptical that we could find a solution after he had gotten turned down so many times and asked a question which we have heard on a number of occasions: "If I already went to all of these banks, and they said no, how do I know that you're going to get it done."
"You can never step into the same river (bank) twice"
I responded that if we couldn't secure a mortgage for him, there was no fee, so he had nothing to lose.
When we told the client which bank we wanted to approach for the mortgage he told us that he had already been turned down by that bank. There's a famous saying, "you can never step into the same river twice" – because there is constantly new water flowing through a river.
The same is true of banks. We have experienced a number of instances where a bank that had previously declined a mortgage, ended up approving the same request when the file was presented in a different way.
Once we were sitting down with the loan officer at the bank we offered a simple solution. Since the goal was for our client to pay the mortgage himself and not his in-laws, we requested that the bank use only our client as the "borrower" and the parent-in-laws as "pledgers" of their property – not "borrowers".
This is what we do at First Israel
Although this may seem like an obvious solution, it is sadly often the case that banks find it easier to say "no" rather than having to figure out how to make a deal work. In the end, the bank approved the mortgage request, my client was able to obtain the down payment from his in-laws' property and purchase the new property.
What's ironic is that the bank's loan officer initially told my client that she hoped he wasn't paying us very much because we didn't offer any solutions the bank couldn't do themselves.
The solution we provided also allowed our client to avoid the life insurance requirement for his in-laws (as pledgers aren't required to take out life insurance) as well as get a 30 year term on the loan.
This is what we do at First Israel.
Whether the transaction is a new purchase, refinancing of an existing loan, or taking cash out of an existing property – we are a turn-key resource for lawyers, real estate agents and buyers to get the deal done at the best possible rates and terms.
For more, see: First Israel's mortgage services and the current interest rates in Israel.
***
If you are looking for a creative solution for a down payment to afford your dream home, or need any assistance with a mortgage, contact us on the form below.