Published November 3, 2016 by Tzvi Shapiro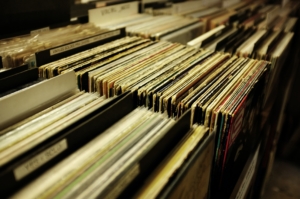 With the lack of transparency in the mortgage market in Israel one is likely to encounter misinformation and unnecessary "red-tape" when exploring financing options.
As each of the banks in Israel have their own lending parameters we decided to share our favorite mortgage tips to make your home financing needs a reality:
1) No life insurance required
Traditionally, banks in Israel have required that the borrowers take out a life insurance policy for the full mortgage amount naming the bank as the beneficiary.
Today however, this is no longer a hard and fast rule.
Waivers on this requirement are now available for non-Israeli citizens, borrowers above the age of 62, or those that have health problems, which would make the cost of the policy prohibitive.
2) Funding before all of borrower's equity is paid
Mortgage lenders will generally only fund the mortgage once the buyer's equity has been paid in full.
Exceptions to this rule are made when the borrowers have both a valid reason why they can't pay all of their equity first and when they can show proof that they have sufficient funds to complete the purchase.
3) Up to 70% financing for foreign buyers and investors
For investors willing to take higher interest rates and shorter terms (a maximum of 15 years) financing up to 70% is available.
It is important to note that these loans are not classified as "residential" loans, which gives the banks a much greater level of flexibility when approving higher loan amounts relative to the purchase price.
4) Mortgage terms can exceed 75 years of age
In the past, bank limited the term of the loan so that the mortgage would be fully paid off by the time the borrower reached 75 years of age. Today, there are longer terms available for well-qualified borrowers without having to add a co-signer to the loan.
5) Israeli citizens can take out the entire loan in US Dollars or Euros
Since the introduction of mortgage regulations requiring Israeli citizens to structure their loans where at least 33% of the loan is fixed and no more than 33% of the loan is in a variable rate – many borrowers were led to believe that they could no longer structure the entire loan in foreign currency.
However, with the availability to take fixed rates in USD or EUR borrowers earning in those currencies are no longer forced to take NIS loans and expose themselves to currency risk.
See: First Israel's Mortgage loan calculator & Get pre-approved.