Published October 3, 2016 by Tzvi Shapiro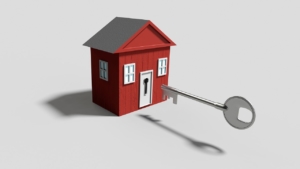 We have all heard it before: The price of apartments in Israel never seems to drop.
Lately, Moshe Kahlon and Yoav Galant from the Kulanu party have staked their entire political reputation on increasing the affordability of apartments.
Their solution: Mechir L'mishtaken, a program where the government auctions off land at a significant discount to developers willing to guarantee a cheaper-priced final apartment to eligible purchasers.
In principal, any married Israeli or single over the age of 35 who has not owned an apartment in the last 6 years is eligible.
Special financing terms are available as well where up to 90% of the property can be financed so long as buyers put in a minimum of 100,000 NIS equity out of pocket. There are even grants of 40,000-60,000 NIS available to would-be buyers.
Few apartments available in any major cities
However, there is one major issue with the plan – there are few apartments available in any of the major cities.
The number of these apartments currently available in Tel-Aviv, Netanya, Ashdod, and Herzliya combined are a resounding "0".
In Jerusalem, close to 500 apartments are available – 100% of them in the Ramat Shlomo neighborhood.
Those who are willing to move to Rosh Ha'ayin or Charish have a plethora of projects to choose from. In Afula, 1,700 apartments are up for grabs.
"Nice try"
However, apartments in most high-demand cities are not even a choice in the drop-down search bar on the site.
If the intent of the program is to allow for those willing to move to the periphery to obtain more affordable housing, the program will be a smashing success.
But, the question begs: Weren't prices already affordable in Charish or Rosh Haayin?
Are Israelis living in Tel-Aviv going to move to Afula to obtain a 200,000 NIS discount on an apartment.
It would seem that there is still a lot of work to do on the part of Kulanu and the government to free up land in high-demand areas or the program will be only be remembered as a "nice try".
See: Mortgage loan calculator for Israel & First Israel's Mortgage Services.