Published December 27, 2021 by Norman Shapiro
So, you're ready to take the plunge. and…purchase a property in Israel.
You know where you want to buy, how big a property you need and roughly how much it will cost. You also know you will need a mortgage to finance the purchase… and that's where you start to get nervous.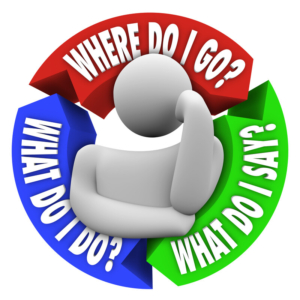 How much will I need to put down?
What will I need to provide lenders in order to qualify?
Will I qualify for a mortgage if I have significant assets but, as I'm retired, my income is limited?
How long will it take?
What are the costs involved?
These questions and so many more swirl in your head. So many questions… here are some answers…
When should I apply for a mortgage?
Well, it depends. The first piece of information you need to know is that in Israel a "mortgage contingency" clause is almost never included in a purchase contract.
Therefore, signing a contract and then discovering that you are unable to fulfill your obligations, due to a lack of financing, could lead to a situation where you are subject to significant penalties.
That being the case, unless you are in a position where a mortgage is not critical to the process and/or you are absolutely certain that you will be approved for a mortgage – you would be best served to have a mortgage approval in place before signing any purchase contract.
The approval process can take from a few days to a few weeks – mostly depending on the complexity of the file. The approval will usually be valid for 90 days and will cover most residential properties.
There are exceptions, and it is always best to check with a lender to confirm a property has no issues that would make it unsuitable for financing.
After the 90 day period, getting an approval extended is fairly straightforward assuming that the borrower's financial situation has not deteriorated significantly.
What are the requirements for getting a mortgage approval?
There are two main hurdles that you need to overcome in order to qualify for a mortgage; enough cash to cover the required down payment and enough income to cover the expected mortgage payments.
Both of these requirements are governed by Bank of Israel regulations and will be the same at all regulated banks. Regarding the down payment, a buyer will fall into one of three categories;
1) Israeli residents purchasing their only property.
2) Israeli residents who already own property (with no intention of selling the property in the near future).
3) non-Israeli residents buying any property.
Those falling under the first category are required to put down a minimum of 25% of the property value (to be discussed later), while those within the other two have a minimum down payment requirement of 50%.
While these are the minimum down payments a bank must require, under certain circumstances a bank may demand that a higher down payment be made. This is often due to particular circumstances related to the property or the borrower.
Furthermore, it should be noted that the amount of the loan in relation to the value, known as the Loan-to-Value ratio (LTV), will generally impact the rates banks are willing to offer.
The higher the LTV (i.e., the lower the down payment), the higher the rate. Conversely, if you are able to make a larger down payment, this will help you negotiate better rates.
Once you calculate whether you can make that down payment, you can look at the income requirement. In mortgage parlance, the Debt-to-Income ratio (DTI), the amount of the mortgage payments relative to your income, is limited to 40%. DTI is calculated by taking the estimated monthly mortgage payments and dividing that figure by the combined net available monthly income of the borrowers and cosigners (if any).
Net available monthly income is determined by taking the gross monthly income and deducting all taxes, pension contributions, social welfare contributions, etc. In addition, any long-term debt that is owed and being repaid (for instance a current mortgage or car payments) must be deducted as well.
The estimated monthly mortgage payments are easiest to find by using a mortgage calculator and plugging in the initial mortgage amount, an estimate for the interest rate and the expected term of the mortgage.
Example:
Determining Net Available Income:
A family has combined gross income of US$ 12,000 per month and has the following regular deductions:
Federal Income Tax: $1,200
State Income Tax: $250
Social Security/Medicare: $918
Pension: $500
Total deductions amount to $2,868, leaving you with net income of $9,132.
In addition to the above, you have monthly mortgage payments of $1,800 and car payments of $495 per month, a total of $2,295 per month.
Deducting this from your net income leaves you with monthly net available income of $6,837. In shekel terms that is roughly equal to NIS 24,613
Estimating Monthly Mortgage Payments:
Purchase price of NIS 3,000,000
Down payment of 50% = NIS 1,500,000
Mortgage Amount = NIS 1,500,000
You are looking for a 30 year mortgage. You estimate the annual interest rate at 5.25% (best to use a conservative rate for this calculation)
Based on the above, your estimated monthly mortgage payments will be NIS 8,283
DTI = monthly mortgage payments ÷ net available income
= NIS 8,283 ÷ NIS 24,613
= 33.65%
Under the above example, the DTI is under the 40% limit, and therefore income would be sufficient to qualify for a NIS 1,500,000 mortgage.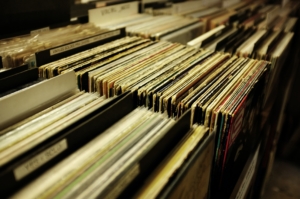 Next up in the series:
The author, Norman Shapiro, lives in Israel and is available for consultations during regular business hours in Israel as well as evenings to accomodate foreign clients. He may be reached at norman@firstisrael.com or you are welcome to schedule an appointment at this link.