Published December 14, 2011 by Tzvi Shapiro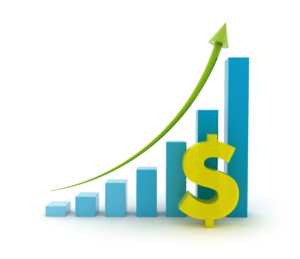 When it comes to Israeli real estate investments, few people realize they can diversify their holdings by investing in an Israeli REIT stock.
The gains have been substantial from this form of investment, which also has a low barrier of entry and a high degree of liquidity.
If you have some money you want to invest in Israeli real estate, you might consider Israel's "REIT 1″ stock, which returned 24% in the past six months and an impressive 86% in the past two years.
What is a REIT?
A REIT – Real Estate Investment Trust – buys, develops, manages and sells rental real estate assets and real estate loans (mortgages).  Its professionals manage a portfolio of real estate properties that generally include commercial rental properties (such as shopping centers, office buildings, hotels, etc.) that return rental income for shareholder, typically through large dividends and long-term capital appreciation.
Instead of paying higher corporate taxes, the company is allowed to pass lower taxes onto the individual investor, creating an efficient management organization.
This type of specialized company offers shareholders ownership of real estate through the purchase of stock. Investing in a REIT stock versus the direct purchase of real estate has become a popular way for individual and institutional investors (pension and mutual funds, insurance companies, etc.) to easily gain exposure to the real estate market.
This type of investment provides several advantages, including giving liquidity to these investors, as they can trade their real estate holdings at any time. In the U.S., REITs are a $400 billion dollar industry.
Why own an Israeli REIT?
Real Estate prices are on the rise in Israel. After a decade of stagnating real estate prices, prices in Israel have risen meteorically in the past few years.
This type of investment fund takes advantage of these price increases.
Here are the top six reasons people own an Israeli REIT stock:
Tax benefits
An investor in a REIT pays taxes only at dividend rates and/or generally long-term stock capital gains rates on their investment, which can be lower than direct real estate taxes.
Also, usually 95% of a REIT's income from rents is paid out to shareholders. This guarantees that management fees are kept low, allowing the investor to see the fruits of the real estate rent.
Ease of ownership
Owning an Israeli REIT stock gives the small and larger investor exposure to the real estate market and large real estate projects without a direct investment in real estate.
Depending on your plans, this might be a good choice until you are prepared for a direct investment in a property.
Additionally, a share in multiple real estate assets can be obtained through a few mouse clicks online in your investment account or by calling your Israeli brokerage firm.
Low investment minimum and transaction costs
Once you have an Israel investment account, shares of an Israeli REIT can be purchased in quantities as small as 2,000 Shekels ($570), with transaction costs under 1/4 of 1%.
Liquidity
Shares of an Israeli REIT are publicly traded on the Tel Aviv Stock Exchange, and can be bought and sold immediately during any business day.
Low correlation
Real estate can have a low correlation to other stock sectors: property prices don't always move in tandem to the ups and downs of the stock market in the long-term.
Investing in real estate assets through a REIT investment can theoretically therefore offer a way to diversify your stock portfolio holdings to reduce volatility, though Israeli REIT prices can often mimic other Israeli stock price trends.
Diversification
Because the REIT holds many properties, the investor enjoys diversification among various forms of real estate and real estate locations. Owning property is part of most asset-allocation models, meaning that it serves as a good diversification tool.
A publicly traded REIT in Israel
One such Israel real estate investment trust (REIT) is called "REIT 1″, which was the first publicly traded REIT stock on the Tel Aviv Stock Exchange.
The main aim of the fund is holding and managing real-estate: office buildings, shopping centers, industrial buildings, residential apartments for rent, etc., for purposes of profit.
According to Israeli law, the REIT must hold at least 95% of its assets in the Israel real estate market. It is listed in the Tel Aviv Midcap 50 index as well as the Tel Aviv Dividend 20 index.
With a market capitalization of 708 Million Shekels (~$200M), this stock has gained an impressive 24% in the past six months, and 86% in the past two years (see the two-year stock chart below).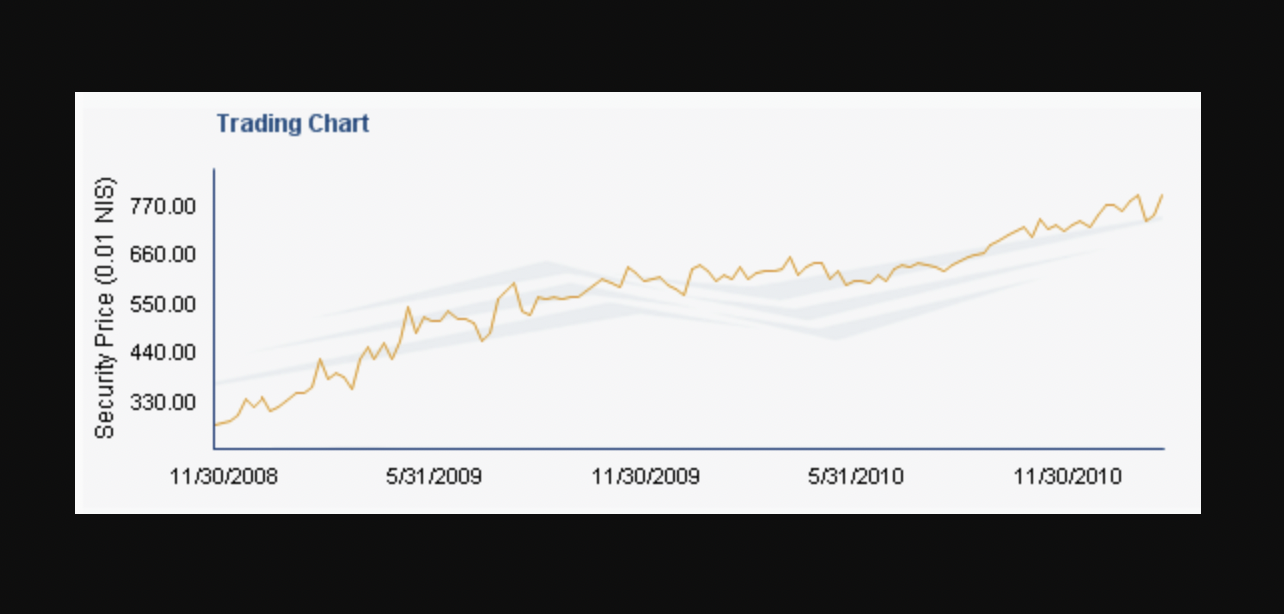 Alternatively, for those interested in exposure to Israel real estate with the security of bonds, REIT 1 also offer three bonds for purchase (adjustable-rate and inflation-indexed).
While these bonds effectively yield 3-6% annually, one of them returned a 36% capital gain in the past 12 months.
REIT 1 recently purchased a new 5,300 square-meter commercial center in Netivot, Israel, making this the twentieth property owned by REIT 1.
This 100% occupancy mall should return a 9-10% yield. REIT 1 owns property totally 185,000 square meters (2 million square feet), for an asset value of 1.4 Billion Shekels (~$400M).
In summary, REITs provide an interesting asset-class diversification strategy, with good liquidity, low barrier to entry, and diversification across multiple real estate assets. Smart investors should consider this strategy to enhance their investment portfolio.
Evan Liberman
Founder, Wise Money Israel
The writer specializes in Israeli stock and bond investing. For more information on how you can invest in the Israeli financial market, contact Evan Liberman at: evan@wisemoneyisrael.com
The information in this article should not be taken as financial advice and may have changed since published. Please consult a professional investment advisor concerning your specific situation before making personal financial decisions to act or not act based on the information provided.
Related: Current Interest Rates in Israel & First Israel's Mortgage Services.