Published December 16, 2011 by Tzvi Shapiro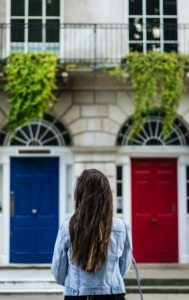 When I moved to Israel in 1995, many of my friends asked me if we would get around by car or by camel, if we would have bathrooms or outhouses and if we would live in a house or in tent.
Having laughed at them for their ignorant questions, little did I know that in 2011 many Israelis would be taking to the streets and living in tents.
With the "Tent Protests" going strong for the last two weeks, many potential buyers want to know what, if any, effect these protests will have on the price of real estate in Israel.
Who are they and what are they protesting?
There are currently over 40 tent cities that have popped up throughout Israel in the last few weeks protesting, what they call, the "housing and social issues crisis."
The leaders of these cities, in conjunction with the Student Union, reached an agreement on eight demands to present to the government.
Entitled "Guidelines for a new social and economic agenda", the demands included reducing indirect taxes, (in particular VAT), investing surplus tax revenues back to citizens by way of the state budget, cancellation of the national housing committees law, increasing the budget for the ministry of housing and construction, implementation of the law on compulsory free education from 3 months old, an increase in medical supplies and infrastructure at health facilities across Israel, a halt to the privatization of welfare and mental health facilities, and a gradual cancellation of private contractor run construction projects in the public sector.
In short, this protest is about more than just the cost of housing – it is about the overall cost of living in Israel.
So what does that mean for the price of housing?
Real estate fairs have been very popular for years here in Israel. Tens of apartments are typically sold on the spot during these events.
In a recent real estate fair in Rechovot, there was not a single apartment sold. While this is only a single event, could this be taken as an indication of the bursting of a real estate bubble? "
It is now much more difficult to sell apartments at a reasonable, even logical price than just a few weeks ago" says Avi Sasi, CEO of Housing T.L.V Ltd. "No one is willing to buy fearing the prices of apartments will drop soon. And the sellers are entrenched in their positions and unwilling to lower their asking price"
So it's all over? …Not so fast
While the protests are certainly drawing the media's attention, the heads of the protests are the first ones to point out that the government is not taking steps to reduce the price of housing.
Case in point, the Knesset recently passed Prime Minister Netanyahu's Housing Committees Bill, whose goal is to streamline the process by which new housing projects can be approved.
However, as the protesters point out, the bill does not have enough provisions for public housing and ensuring affordable as opposed to luxury housing.
Related: Current Interest Rates in Israel & First Israel's Mortgage Services.