Published December 5, 2016 by Tzvi Shapiro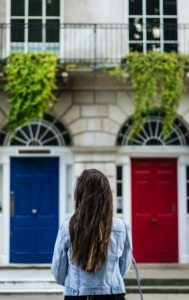 The big news in Israeli real estate over the last decade has been the ever-increasing price of home ownership.
Since May 2007 average home prices have risen by 108% while in areas such as Tel Aviv the rise has been even steeper.
This has been attributed to increased demand due to factors including low interest rates and advantageous tax rules and decreased supply due to bureaucratic hurdles.
Whereas Israelis once enjoyed affordable home prices relative to their salaries today home ownership has become an unattainable dream for many.
144 average salaries to buy a 4-room apartment
To put this in perspective, in 1988, approximately 60 average salaries were needed to buy an average four-room apartment in Israel.
The same apartment today costs 144 average salaries. This is despite the fact that our GNP has increased by 10x and our average earnings have increased 5x in that time – yet Israelis still have to work more that twice as hard in order to afford the average apartment.
Current growth trends requires the building of 70,000 units annually. In response to the growing shortfall (only 25,000 units will be completed in 2015 and 60,000 in 2016) the Housing Minister, Moshe Kahlon, has hailed a deal recently signed by The Ministry of Finance, the Ministry of Construction, and the Israel Lands Authority to build 20,000 units just in Beersheva as making a significant step in the right direction.
A return to more affordable homeownership?
The agreement plans to have the units completed by 2019 with NIS 1.5 billion to be invested in infrastructure and public buildings across the city. The city will also receive funding for a refurbishment of its central avenue and the old city as well as the construction of a stadium.
This is just the first stage of what Prime Minister Bibi Netanyahu ultimately envisions for Beersheva – 500,000 residents within the next 12 years.
If the government is able to cut through the red tape and build units faster and more efficiently we may indeed start seeing a reversal in the trend and a return to more affordable homeownership.