Published December 21, 2010 by Tzvi Shapiro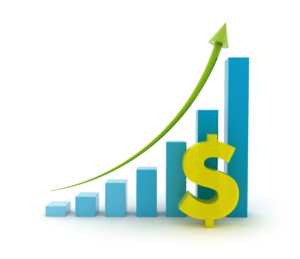 The Israeli mortgage banking industry is in the midst of unprecedented times.
The Bank of Israel, faced with a soaring real estate market and a steadily appreciating shekel, has found it tough to strike a balance between its attempt to dampen speculation in the red-hot real estate market and keep a stable exchange rate.
How hot is the market?
According to the Bank of Israel, home prices throughout Israel are up 21% in the last 12 months.
In Tel Aviv, prices have gone up 32% in the past year according to the Real Estate Appraisers Association. Given this sharp rise in prices, the Bank of Israel has recently introduced a preventative measure that makes it more expensive for banks to lend above 60% of the value of a property.
Essentially, by making banks more reluctant to lend aggressively, the central bank is trying to reduce speculation in the housing market and avoid a potential real-estate bubble.
Despite this, demand has not significantly abated.  So the question remains – "Is there a real estate bubble forming"?
The Interest Rate Effect
One of the key components needed to create a bubble is a rapid, unsustainable rise in prices.
A rise in prices of this nature can be caused by a number of factors including a change in homeowner demographics, a rise in speculation, rising rental prices and low interest rates. Currently, all of these variables are in play and affecting the marketplace.
In addition to the meteoric rise in prices there is one factor that has caused many to believe that the marketplace is on shaky ground.
According to the Bank of Israel, adjustable rate mortgages tied to the prime rate accounted for 65% of all mortgages between January and August 2010, compared with less than 33% in 2007.
The fear is that while borrowers may have been able to afford payments while the prime rate was exceedingly low, once rates begin moving up these borrowers will be struggling to make their mortgage payments.
For example, assuming a spread of prime -1.0%, an 800,000 NIS 20 year loan taken out in January 2010 would have cost 3,953 NIS monthly, however if prime were to move up to 5.5% monthly payments would increase to 5,061 NIS – a difference of 1,108 NIS.
A Strong Foundation
Not every rise in prices precipitates the inflation of a bubble.
There are a number of grounding factors that diminish the odds of a bubble being created in Israel. In the U.S., one of the conditions that led to the inflation and eventual bursting of the real estate bubble was that banks were careless in their underwriting criteria for the sole purpose of securitizing and selling off their loans.
In Israel, being that there is no secondary mortgage market, banks tend to take a much more conservative approach to mortgage lending. Another cause of the subprime crisis in America was that banks overextended themselves in regard to capital ratios, or in other words, they were given and utilized too much leverage.
In Israel however, several measures have been taken to improve the resilience of the banks and the banking system, mainly concerning the strengthening of the system's capital adequacy and quality even beyond the 12%  self imposed target.
In 2009 for instance, capital ratios of Israel's five largest banking groups climbed to 13.6 % in "Basel II" terms according to the Bank of Israel.
This in turn has imparted a great degree of confidence amongst investors in the financial stability and security of the Israeli banking system.
Slicha… Ata Midaber Anglit?
One of the driving forces pushing demand for Israeli properties has been foreign investment.
A report published by the Ministry of Finance earlier this year indicates that in 2009, foreign investment in residential assets amounted to NIS 4.3 billion.
The report also indicates that in Jerusalem, Eilat and Netanya, foreign residents purchased 6-11% of all apartments purchased in 2009, and that in the luxury apartments' market the numbers are even higher 30% in Jerusalem and 10% in Tel-Aviv.
Sold Out
Many analysts have said that despite the rush to build major new developments in Jerusalem and the "mercaz" there will still be a lack of supply in the housing market over the next 5 years.
Therefore, the rise in prices would only seem to reflect supply and demand trying to remain in equilibrium.
With a wealth of information to be considered, we look forward to keeping you abreast on what is shaping the real estate and banking sectors in Israel.
Feel free to give us a call with any questions: 972-2-567-1349
First Israel Mortgage Staff