Published December 9, 2011 by Tzvi Shapiro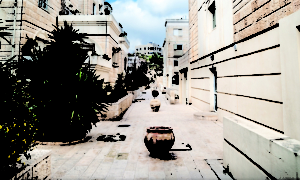 Today as much as ever the number of people purchasing investment properties in Israel continues to rise. Even following the world's economic collapse Israel has been confirmed as the fastest growing real-estate market in the world.
For those contemplating investing in Israeli property the following will be of interest:
The cities showing the highest annual rates of return are not Tel Aviv, Herzliya and Jerusalem but rather the somewhat less renowned cities of Tiberias, Kiryat Shmona, Be'er Sheva, Haifa, Ramle, Lod, and Ashkelon.
Also worth noting is the following; the Israeli government has placed as a top priority the development of the northern region of the country. At the Caesarea Conference in July 2009, Prime Minister Binyamin Netanyahu stated: "The combination of expanding the transport routes to the Negev and the Galilee coupled with both the opening up of land and the simplifying of the planning and building process all will create an impressive, long-lasting growth." This means that the value of land in the north is expected to rise.
Now is the time to invest in the North of Israel and the following Government incentives are worth considering:
The Government has designated land in the north for rezoning including an international airport, a train to Carmiel and an expanded Route 6 in order to boost development of infrastructure.
Plans are underway to widen the roads in the eastern and upper Galilee, again in order to increase employment opportunities and boost tourism.
The Government offers incentive packages to companies to encourage greater development of the region.
Each year in the range of 120 new businesses and another 170 companies and factories are established in the Galilee.
Over 2 million visitors visit the Golan and Galilee region annually, providing some 200 tourism related businesses.
In a period of uncertainty, and economic weakness, one thing seems assured – the value of property in Israel, and particularly in the north, will prosper.
This article was contributed by Mr. Simcha Yancovich, Project Manager of The Eretz Nadlan Real Estate Group. For more information on how you can invest in property in Israel contact Simcha at Eretz Nadlan: simcha@eretznadlan.com
Related: Current Interest Rates in Israel & First Israel's Mortgage Services.