Published December 10, 2011 by Tzvi Shapiro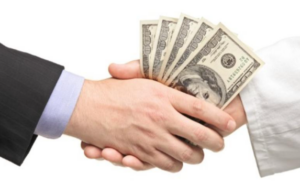 Central bank's governor says will continue to intervene in foreign exchange market to ensure Israeli exports remain competitive
Israel's central bank will continue to intervene in the foreign exchange market to ensure Israeli exports remain competitive, Bank of Israel Governor Stanley Fischer said on Monday.
Contradictory policies?
Some analysts have questioned whether Fischer can continue contradictory policies of buying foreign currency while also raising interest rates, especially with the country's forex reserves nearing $70 billion.
Israel's shekel stands at a near two-year high against the dollar.
"One of the threats to growth is the exchange rate," Fischer told a business conference, noting that exports comprise 45% of Israel's economic activity. "We will continue to intervene as needed."
Fischer has increased Israel's benchmark rate by 1.5 percentage points to 2% since August 2009, although rates have been left unchanged for the past two months amid signs of slowing economic growth.
The rate hikes have helped strengthen the shekel, which in turn has led the central bank to buy tens of billions of dollars to curb its own currency's gains.
Fischer also said that the central bank would not allow surging housing prices to turn into a real estate bubble and that the Bank of Israel would continue to take steps if prices did not fall.
He said inflation will likely end 2010 within an annual government target of 1-3%. The rate was 2.5% in October.
Netanyahu: We need to cut taxes
Fischer said Israel's economy, which is on track to grow 4% in 2010, is in a good situation. He downplayed a rise in the unemployment rate to 6.6% in the third quarter from 6.4% in the previous three months – near an all-time low of 5.9% – saying the gain was due to a jump in the labor participation rate.
Also at the conference, Prime Minister Benjamin Netanyahu said Israel must stick to responsible fiscal policies.
"Keeping responsible fiscal policies is critical," he said, adding he intended for Israel to become one of the world's top 15 economic powers in the next 15 years.
"We have to lower, restrain or reduce spending. We have to lower taxes. We have to invest in education. We have to expand infrastructure and we have to encourage entrepreneurship and cut bureaucracy," he said.
If Israel grew an additional 1.5 percentage points a year, Israel could reach that target, Netanyahu said.
Related: First Israel's mortgage services.