Published May 7, 2023 by Norman Shapiro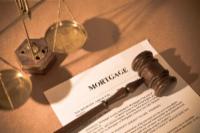 Welcome to the weekly update from First Israel Mortgages.
The big excitement this week in Israel is over Lag B'Omer, which is always a key event for school children and teenagers. It takes place on Monday evening and Tuesday.
Below is our weekly update, if you want to jump to a section, click here:
Here is your latest mortgage news…
Mortgage market brief:
Mortgage Rates unchanged: 30 year fixed; 4.70-5.20%, 10 year fixed; 5.20 – 5.60%
Interest Rates mixed: 5 year NIS⬆3.73%, 3 month US$ ⬇5.04%
FOREX/NIS: USD; 3.64, EUR; 4.02, GBP; 4.60
Prime Mortgage Rate: 6.00%
Israel Real Estate News
How many salaries needed to buy a home in Israel? (Globes)
Gov't obsession with real estate investors has pushed up rents (Globes)
Apartments sold and rented (Globes)
Urban renewal project approvals tripled in 2022 in bid to increase housing (Times of Israel)
Rising input costs add to pressure on housing market (Globes)
5 top mortgage tips
-Having an appraisal prior to signing a contract is highly recommended, as it may effect mortgage eligibility.
– Whilst a client's tax return may indicate little or no income, that does not automatically disqualify them for a mortgage.
– A mortgage approval can be tied to almost any purchase, and can therefore be obtained prior to choosing a specific property.
– Mortgage approvals can take as little as a few days, while funding the mortgage requires a minimum of 60 days.
– Prepayment penalties may be applicable to Israeli mortgages. There are methods of minimizing the impact.
Related: Mortgage Products (Part 3 of the Israel Mortgage Primer series).