Published May 28, 2023 by Norman Shapiro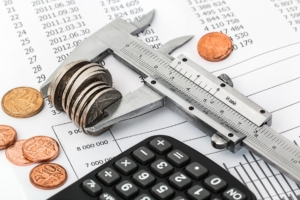 Welcome to the latest First Israel Weekly Update from First Israel Mortgages.
This latest update – on May 28, 2023 – marks the week after the festival of Shavuot, which saw many Israelis enjoy a long weekend.
Now it is time to look forward to a few months without any Jewish festivals, so many of us can keep our heads down and get stuck into work.
As expected, the Bank of Israel announced another increase to interest rates last week.
Below is our weekly update, if you want to jump to a section, click here:
Here is your latest mortgage news…
Mortgage market brief:
Mortgage Rates Mixed: 30 year fixed ⬌; 4.75-5.25%, 10 year fixed ⬇; 4.80 – 5.30%
Interest Rates higher: 5 year NIS: 3.93%, 3 month US$: 5.26%
FOREX/NIS: USD; 3.73, EUR; 4.00, GBP; 4.60
Prime Mortgage Rate Higher: 6.26%
Israel Real Estate News
Planning approvals for new housing hit multi-year high in 2022 (Times of Israel)
Israeli banks benefit from successive interest rate hikes, garner unprecedented revenues (Ynetnews.com)
Housing snapshot: Home sales and rentals across Israel (Times of Israel)
Bank of Israel raises interest rate for 10th straight time, to 4.75% (Times of Israel)
5 top mortgage tips
– Israeli residents are able to obtain up to 75% financing, while non-Israelis are generally limited to 50%. There are exceptions to both.
– Mortgages can be processed entirely without ever being in Israel.
– The minimum income requirement to qualify for a mortgage is 2.5 times estimated monthly mortgage payments.
– Banks will accept a first relative to co-sign on a mortgage and calculate the co-signer's income towards eligibility.
– As long as the income is properly documented, foreign income is fully acceptable.
Further reading: Why Use a Mortgage Broker? (Part 6 of the Israel Mortgage Primer series).