Published June 4, 2023 by Norman Shapiro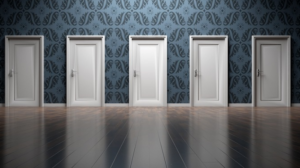 Welcome to this week's update from First Israel Mortgages.
We are hitting our stride into the summer here in Jerusalem and the real estate market is still heating up, see the first linked article below, despite the recent interest rate hike.
Current interest rates in Israel can be seen here.
Our co-founder Tzvi Shapiro is in America this week, talking to groups in places such as Woodmere and Stamford, about the mortgage process in Israel.
We remain a mortgage company suited to help those making Aliya from America and we have built up a wealth of experience to make the move as smooth as possible.
Below is our weekly update, if you want to jump to a section, click here:
Here is your latest mortgage news…
Mortgage market brief:
Mortgage Rates Mixed: 30 year fixed ⬆; 4.90-5.30%, 10 year fixed ⬌; 4.80 – 5.30%
Interest Rates Lower:5 year NIS: 3.83%,
3 month US$: 5.23%
FOREX/NIS: USD; 3.74, EUR; 4.02, GBP; 4.66
Prime Mortgage Rate: 6.25%
Israel Real Estate News
Prices of Israeli homes continue to skyrocket (I24 News)
Slumping shekel spurs surge in foreign real estate investments in Israel (Ynetnews.com)
Apartments sold and rented (Globes)
How many years will you need to work to afford a Jerusalem apartment? (Jerusalem Post)
5 top mortgage tips
– Having an appraisal prior to signing a contract is highly recommended, as it may effect mortgage eligibility.
– While a client's tax return may indicate little or no income, that does not automatically disqualify them from a mortgage.
– A mortgage approval can be applied to almost any purchase, and can therefore be obtained prior to choosing a specific property.
– Mortgage approvals can take as little as a few days, while funding the mortgage requires a minimum of 60 days.
– Prepayment penalties may be applicable to Israeli mortgages. There are methods of minimizing the impact.
Related reading: 7 Unique Aspects of the Israeli Mortgage Market.