Published June 18, 2023 by Norman Shapiro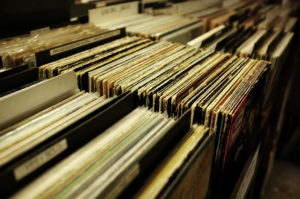 Welcome to the weekly update from First Israel Mortgages.
These weekly updates include three sections, a mortgage market brief of the goings on in Israel, real estate news from Israel and 5 top mortgage tips.
We send these out via email every Sunday morning and if you wish to receive this straight to your email inbox, message us here.
Politically, it is a very active time right now in Israel, which could result in currency fluctuations in the coming days.
From a First Israel perspective, our co-founder Tzvi Shapiro returned from his tour of America last week, and we are delighted to have met so many prospective buyers in Israel.
Truly we are living the Zionist dream!
Below is our weekly update, if you want to jump to a section, click here:
Mortgage market brief:
Mortgage Rates Unchanged: 30 year fixed; 4.90-5.30%, 10 year fixed; 4.80 – 5.30%
Interest Rates Lower: 5 year NIS: 3.81%,
3 month US$: 5.21%
FOREX/NIS: USD; 3.56, EUR; 3.90, GBP; 4.56
Prime Mortgage Rate: 6.25%
Israel Real Estate News
Real estate transactions plummet close to 20-year low in stalled housing market (Times of Israel)
New mortgage loans down to NIS 6.5b in May (Globes)
Housing prices dip slightly but remain about 10% higher than in 2022 (Times of Israel)
Russia to open new Israel embassy branch in Jerusalem (Jerusalem Post)
5 top mortgage tips
– Israeli residents are able to obtain up to 75% financing while non-Israelis are generally limited to 50%. There are exceptions for both.
– Mortgages can be processed entirely without ever being in Israel.
– The minimum income requirement to qualify for a mortgage is 2.5 times estimated monthly mortgage payments.
– Banks will accept a first relative to co-sign on a mortgage and calculate the co-signer's income towards eligibility.
– As long as the income is properly documented, foreign income is fully acceptable.
Related: The Importance of an Appraisal Prior to Signing a Property Contract in Israel