Published July 16, 2023 by Norman Shapiro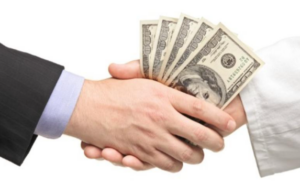 As ever on a Sunday, First Israel is back with a weekly update of rates and news in the Israel market.
If you would like to receive this direct to your email inbox, on Sunday mornings, hot off the press, please contact us here and let us know.
The big news from the last week was that the Bank of Israel decided not to increase interest rates, in addition, the rate of inflation has also slowed.
The next interest rate decision from the Bank of Israel is in early September, we will of course keep you updated before then.
Below is our weekly update, if you want to jump to a section, click here:
Mortgage market brief:
Mortgage Rates Lower: 30 year fixed; 4.80-5.15%, 10 year fixed; 4.70 – 5.10%
Interest Rates Mixed:5 year NIS ⬇: 3.82%,
3 month US$ ⬆: 5.31%
FOREX/NIS:USD; 3.61, EUR; 4.05, GBP; 4.72
Prime Mortgage Rate: 6.25%
Israel Real Estate News
New homes sales in Israel continue to slump (Globes)
Apartments sold and rented (Globes)
Mortgage taking in Israel down 45% in June (Globes)
Bank of Israel holds rates for now, warns about judicial risk to economy (Times of Israel)
5 top mortgage tips
– It is important to have a mortgage approval in hand before signing a contract to purchase property in Israel.
– There are a multitude of mortgage products available in Israel. All have pros and cons and a single mortgage can be split into several different products.
– Mortgage are available that extend until age 85 or even 90.
– When buying "on paper", consider funding the mortgage early, paying the builder and avoiding the Building Index.
– Israel banks generally require life insurance, but it is possible to get a waiver.
Related: Why Use a Mortgage Broker? (Part 6 of the Israel Mortgage Primer series).
First Israel has a new mortgage calculator. An improved version…