Published April 30, 2023 by Norman Shapiro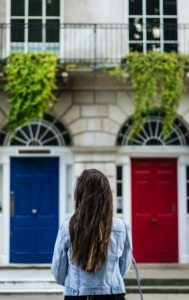 Welcome to the weekly update from First Israel Mortgages.
After a number of memorial days and independence day last week, we now head into a regular 5-day week on the home stretch towards the festival of Shavuot.
If you want to jump to a section, click here:
Here is your latest mortgage news…
Mortgage market brief:
Mortgage Rates Up: 30 year fixed; 4.70-5.20%, 10 year fixed; 5.20 – 5.60%
Interest Rates up: 5 year NIS 3.91%, 3 month US$ 5.07%
FOREX/NIS: USD; 3.66, EUR; 4.06, GBP; 4.56
Prime Mortgage Rate: 6.00%
Israel Real Estate News
Tel Aviv has 29% of Israel's unsold new homes (Globes)
Don't delay: "Gap between demand and supply still huge" (Globes)
Apartments sold and rented (Globes)
From deluxe dwellings to humble homes: Israel's real estate has it all (Ynet News)
5 top mortgage tips
– It is important to have a mortgage approval in hand before signing a contract to purchase a property in Israel.
– There are a multitude of mortgage products available in Israel. All have pros and cons and a single mortgage can be split into several different products.
– Mortgage are available that extend until age 85 or even 90.
– When buying "on paper" consider funding the mortgage early, paying the builder and avoiding the "Building index".
– Israeli banks generally require life insurance, but it is possible to get a waiver.
Related: Documentation (Part 2 of the Israel Mortgage Primer series).