Published April 16, 2023 by Norman Shapiro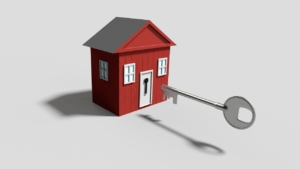 Welcome to the First Israel weekly update for the week after the Pesach (Passover) holiday in Israel, starting Sunday, April 16, 2023.
If you want to jump to a section, click here:
***
Mortgage market brief:
Mortgage Rates lower: 30 year fixed; 4.70-5.20%, 10 year fixed; 4.50-4.90%
Interest Rates up: 5 yr NIS 3.81%, 3 month US$ 4.98%
FOREX/NIS: USD; 3.68, EUR; 4.04, GBP; 4.45
Prime Mortgage Rate up: 6.00%
5 top mortgage tips
– Having an appraisal prior to signing a contract is highly recommended, as it may affect mortgage eligibility.
– While a client's tax return may indicate little or no income, that does not automatically disqualify them for a mortgage.
– A mortgage approval can be applied to almost any purchase, and can therefore be obtained prior to choosing a specific property.
– Mortgage approvals can take as little as a few days, while funding the mortgage requires a minimum of 60 days.
– Prepayment penalties may be applicable to Israeli mortgages. There are methods of minimizing the impact.
Israel Real Estate News
Home Prices Slide (Times of Israel)
TAMA 38 Extended (Times of Israel)
Apartment's Sold & Rented (Globes)
Foreigner Buys 3 Ashkelon Apartments for NIS 14m (Globes)
Urban renewal developers seek partners with deep pockets (Globes)
***
From the First Israel blog: 7 Unique Aspects of the Israeli Mortgage Market.
See the current mortgage rates in Israel.